It's That Time Of The Year Again
December 25, 2017
It's the most wonderful time of the year
When we forget about our woes and our doubts;
When we send cards here and there
And top presents with the frilliest bows and fanciest paper.
Everyone's back for the holidays
Friends, families, pets, and more!
It's the time for laughter and get-togethers,
For joyous and hearty dinners.
The endless movies that are played
To get in the holiday spirit
From How The Grinch Stole Christmas
To Home Alone 1, 3, and 5.
And the wondrous decorations that are hung
To give that extra festive appearance
Are sprinkled all month 'round
And help spread that good ol' cheer.
So "happy holidays ya filthy animal.
And a happy new year."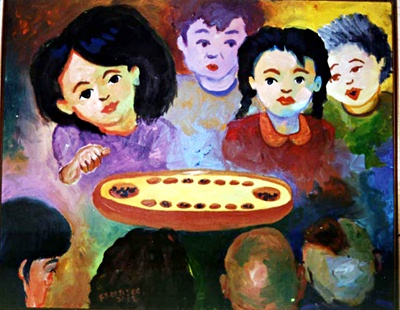 © Fransisca A., Surabaya, Indonesia