Kalopsia
December 20, 2017
It was beautiful-
The way she smiled when anyone said his name
And how happy they were when they were together.
Truly beautiful.
Nothing could tear them apart.
She was beautiful-
In both mind and body
And he was handsome-
In both mind and body.
But that was all lies-
She smiled because she
Thought she loved him
She thought they were happy together.
She thought they were inseparable
And that nothing could tear them apart.
But that was all a lie.
He didn't mean anything he said.
But she was still beautiful in her body
But her mind
Was
Broken
Destoyed
  Mangled
   There was nothing left.
She was no longer beautiful in the mind
In the sense of sanity
She still put everyone else first.
But she was too
Broken
To put herself first
She fell apart.
He changed for the worse.
He was no longer the gorgeous guy
That she fell in love with.
He was different,
Cruel
  Cold
   Different
He was no longer handsome in the mind.
He was
Ugly
  Hideous
   Evil
Beautiful things
Are never what they seem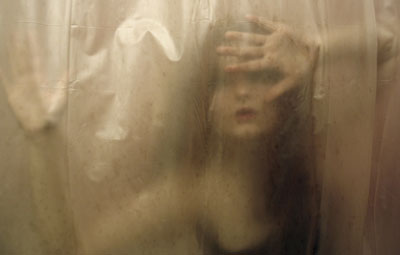 © Emilie E.