What the Silence Spawns
November 26, 2017
Silence.
The screaming of your consciousness, the suffocation of the sheets.
The itch, the craving.
You twist your own words before they even leave your tongue. You blurt, you spill, you regret what you've sung.
Because the silence is poison, and you choke on your thoughts.
You're agonizingly aware of the invisible hurricane you've brought.
Her beloved smile will never be for you. Her life-giving laugh will never emerge from you.
The empty.
She is the universe, and you are but a star-
Burning and unstable and destroying yourself, until there is nothing left but the core. Until you strip everything away, snapping your heart to shards.
And then, well...
And then you implode.
Look me in the eye and scream. Bellow in anguish. Tear it all open.
You know of the empty space and the cut ties and the box. The box of obsidian, crushing your lungs.
It follows you. You speak and it's there, a cold wall that no person can truly see.
Rip off your skin and tell me.
Her liquid sentences and touch of golden thread will never be yours to keep.
In waking hours, you decay in overthought. She thrives, a power of beautiful, unstoppable force and warmth that you sought.
She is the scab that will never heal, the wound that will never close, and the patch of wildflowers that will never succumb to the bite of frost.
Your name will never dance from her lips.
She is your downfall, the chance that you lost...
And you love her.
Silence.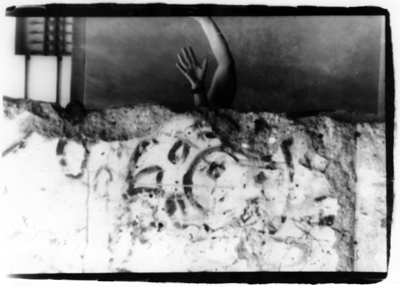 © Yara K., Bethesda, MD