The Darkness Upon Us
November 8, 2017
There is a darkness, which lurks in the shadows,
inflicting pain upon the lost.
It has no remorse, for the emotions it borrows,
and terrorizes, no matter the cost.
It came in the night, swiftly and wandering,
intending to take, rather than give.
The lost had no knowledge, and were left pondering
of the things it would take and misgive.
But the darkness was clever, and cunning at best,
and searched for the possession the lost treasured most.
He found the boy in solitude and stripped him of his vests
of comfort and serenity, then did not hesitate to boast.
The boy awoke to an opposite world
which he knew of not.
Upside down.
Changed.
The lost and the boy, how similar they are!
Both stripped of their security,
as the darkness reaches much too far.
Much too far.
As the boy began to search, he pleaded unrelentingly,
"Don't take her! Don't take her!"
The darkness knew this trick, he smiled devilishly,
"Compassion is for fools".
The boy swore to the lost and to himself,
he would destroy darkness and the lost prevail.
For the boy was the lost and the lost was the boy,
and darkness can spread like a downpouring of hail.
The boy was the lost and the lost was the boy,
and darkness had kidnapped his mother.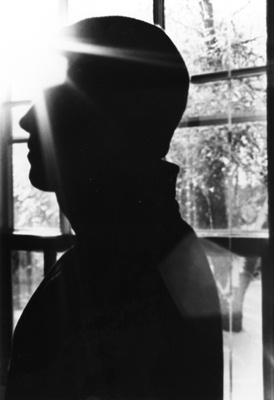 © Megan M., Rives Jct., MI