My Drug
October 24, 2017
A pale girl with green eyes wanders along the halls
Among the people she thought she could have called friends.
She tries to hard to keep that smile on her face
And to make people laugh
Until she came of as annoying.
She just kept her smile and her jokes to herself
So she wouldn't talk and had a blank expression
"Whats wrong?" people would ask, "you're not being yourself."
You would too if being yourself wasnt what others wanted to be around.
She was so used to not being herself that she turned into an entirely different person.
She didnt do anything
Went day by day.

She was so full of boredom, that she wanted to escape
Escape form reality
She went into her mother's medicine cabinet and stole a bottle of pills.
The pale girl with the green eyes immidiately turned bloodshot
As she swallowed a couple of bitter pills
She then realized her escape was this reallity.
She could leave her reality in the real world
To the reality of her comatosed mind.
Her pills eventually turned into a habit.
The girl with green eyes waas a drug addict.
For years, she inhaled thousand pf bitter pills to be in her reality.
Its her escapefrom the real world now.
He is the substitute of these drugs.
He is her drug.
Just one soft kiss is like a million hits off a joint.
Just one gaze into his eyes is like flaoting into space infinitely.
Just one syllable spoken by his voice is a lullaby she could sleep for an eternity.
It terrifies her that he has the power to do these things to her.
But she is willing to be scared for the rest of her life if it means she can be forever with him. Sges willing for a chance at love and to be with her new addiction.
Forever and always.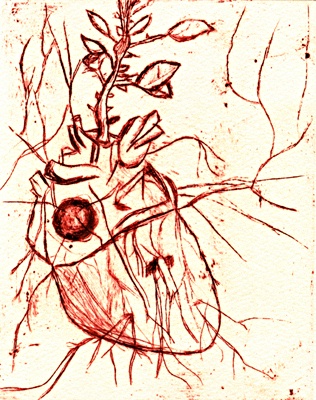 © Elaine S., Phoenix, AZ