A Change Man
October 10, 2017
A young girl as happy as could be
Smiles brightly at the world she sees
A bear in her hand,
Change in her other.
Her only wish is to see her mother.
A newborn boy cries in a man's arms,
Causing people to look.
The man attempts to calm him down
By reading a worn, old book.
A man of late frowns deeply
At the busy streets of Times Square,
Avoiding people's judgmental stares.
He begs and bugs people for money,
As the girl looks at a new bear.
A lady watches nearby
Wanting to help the father of two.
Give them a home and some food.
A chance to start anew.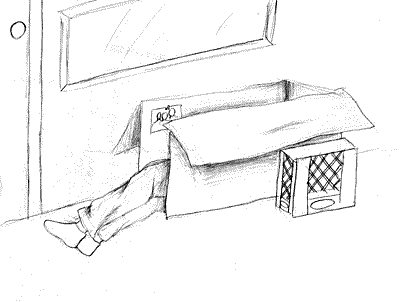 © Donte P., Philadelphia, PA