Sister´s Hill
October 2, 2017
The grass is wet to the touch.
Its stringy tentacles swaying in the breeze.
I stare up at the vast expanse of sky.
The Blue starting to fade into shades of yellow and orange,

Different
Than the one I was looking up to last night.
I hear the scratch of a pen beside me.
She
Sits quietly on the
Grass
  Writing
   Something....
Her pen is irritating.
I´m  ready to leave this hill,

To escape.
 
To explore the city sprawled at our feet?
  
To sleep?
I Sit Up.
Glancing at her little book.
Trying
To catch her attention.
I envy her silent concentration.
 
I yearn to do the same.
  Write about my feelings.
 
   A story.
    Anything.
But I have lacked,

Patience.
She looks down at my wanting eyes.
Then...
Turns the page.
I sigh......
She closes her eyes

And
Lets her pen fly across the
Beautifully parallel lines.
  Just a few seconds.
The book is shoved in my face.
Looking..
I see a Picasso like figure
Eyes
  Mouth
   Ears
All rearranged.

As if a small child had taken up a pen for the first time.
"It's you!" she says
Laughing.
I snatch the
Book
  And pen.
"My turn."
I close my eyes as the sun

Sets,
Over the foreign city,
And draw.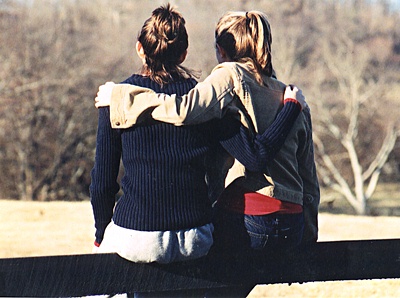 © Jaime M., Wichita Falls, TX