The Stage
September 3, 2017
Do we keep up the act,
Put on the smiley mask,
And prolong the facade, so they all step back
And stop asking questions?
Does there ever come a time
The acting all comes to an end,
So your torn up mind itself can mend,
In hopes for a better tomorrow?
Alone I've been waiting
For that one single moment
When you let me forget
All the pain this has caused me.
With these final lines,
Forward I walk forsaken
To expose the role I have taken
And bring this stage to an end.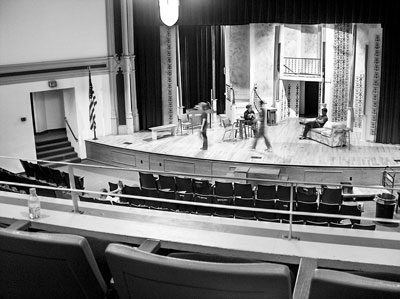 © Sean C., Princeton, IL