Claustrophobia
September 4, 2017
My lips were blue and my
skin a chilled, pale hue.
My muscles were stiff,
rigor long set-in.
My sunken eyes stared up at nothing,
their color long-dulled
and their sight long-perished
My hair was done up in bows, pressing to my scalp,
pillowed by red satin pillows
craning my neck into an unnatural twist.
My ears zeroed in
on voices outside
somber and soft, somebody cried,
my lips pulled a part to scream,
when the top of the casket was lifted off.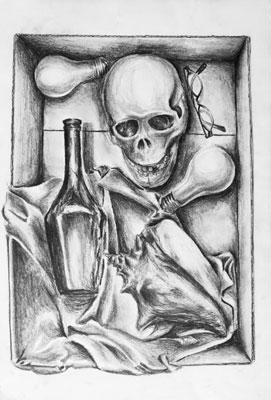 © Karen S., Norwalk, CT