Extraction
August 24, 2017
Poetry
Is like open heart surgery:
Dangerous,
Requiring a firm, skilled hand.
You extract the growth,
The piece of flesh you have grown inside your heart.
You remove the swelling beast
That overcomes
Even the most experienced suppressors.
Poetry
Can make you mercilessly ill
Until you give in, and poison others with it instead,
Infecting them with your own brand of cancer.
It can inspire
It can kill an idea,
It can infuriate and enrage.
As you place it onto a blank page,
It is absorbed and made living
Outside of its host.
Poetry
Is like a laugh:
It hurts to hold in, and sets you into ebullience.
A poet would much sooner change your mind than a hypnotist,
Holding you by the drum that pushes you forward,
Opposed to your weak mind.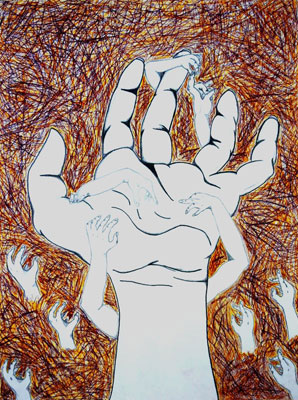 © Ariana R., New Orleans, LA