The Loss of Hope
August 19, 2017
Life. 
Life used to hold me,
tight. 
Life used to give me a blanket and warm me. 
Life gave me serinity. Life gave me love. 
Life would sit me by a fire. 
Life would stroke my flesh. 
Life would whisper, "I'll hold you in my arms, forever". 
Life lied.
Life let go. 
Life lost its grip and Life dropped me. 
Life forgot about how much I appreciated its warmth
and affection. 
Life wasn't sorry. 
Life grinned as it saw me fall. 
Life stole my visions, aspirations, and dreams. 
Life snatched my desire to be in its arms again. 
Life was evil. 
Life let me go,
for Life's own happiness. 
And Life's tears of joy
drowned me in an ocean on lost hope.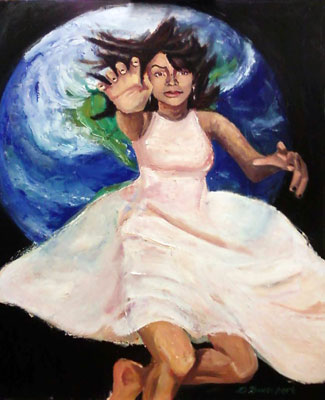 © Dominique D., Ozone Park, NY