A Nothingness
July 29, 2017
It's a rush of nothingness.
A silent cacophony of quietness.
Hidden behind baggy eyes due to lack of sleep
A tiredness that is more than just skin deep
She struggles to wake herself up
She has been on and off all night
Her brain driven by paranoia and anxiety
She listens to the music it plays defiantly
But it doesn't give up.
It eats at her;
It is the excess oil in her hair she cannot bring herself to wash
It is the dirt underneath her nails from scratching her filthy scalp that she gives herself time to dig out
To pretend she is being productive...
It is the plaque that stains her teeth that she cannot bring herself to brush even though it makes her mouth stink
She can feel the grime as she runs her tongue over each one, 
Puts her finger between her lips and begins to scrub
Even though she knows it's not enough. 
It is the ache in her bones that tells her not to get up
It is the violent modd swings that make her want to give up
It is the panic attacks in the middle of the night 
Her heart beating out of her chest and she knows it's useless to cry
But she just can't help it. 
It is the body odor that wafts into her nose when she moves an inch
If she just reached her arm out to the right she could grab her deoderant stick
But her arms are too weak. 
She has been laying in bed for sixteen hours
Mealtime has passed and her stomach writhes in pain as it begins to scour
All it has in storage is bile and the bones of a broken girl
Her mother begs her to get up, 
Tells her she's worried.
While she tries to feel any emotion at all because everything is so blurry.
Is she mad? Sad? Down? Blue? 
No, she concludes.
She is just a nothingness that all of her nothing consumes.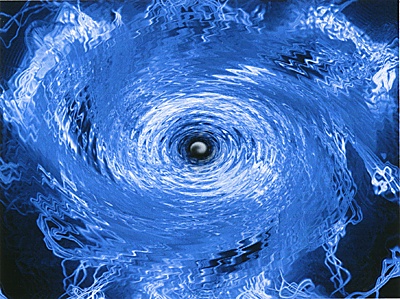 © Alex D., Phoenix, AZ