The Wall
July 22, 2017
I stand in front of a stationary height,
standing bigger than me.
It never forths its hands for a bless,
Still, it ain't left abate.
Its will makes me shaken I admit,
it doesn't move an inch.
Once I threw a pebble hard,
I had them at me again but soft.
It shows compassion, it shows some sense, some faith,
And a lot of will and not an inch of haste.
The mighty loves to enjoy the simplicity with cheer,
And I've been left in amusement again.
I stare at this strong creature,
It loves no God, no fairy, no devil.
Well that's all I can say after all,
red it is, foundation strong, standing tall, it is a wall.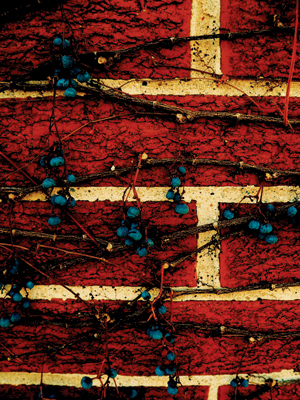 © Robyn R., Middleton, WI