Where I'm From
June 26, 2017
I'm from the rustic brown bookcase, showcasing an abundance of childhood memories,
From the gleaming of images and stirring scenes from the large screen,
The small hands adroitly twisting and turning faces of the perplexing puzzle,
I'm from the rich white walls and the luminous rays of sunlight flashing through the window.
I'm from the plethora of radiant red roses blooming in the lush garden,
And the melodious tunes of the dark ebony Yamaha clarinet.

I'm from the thirst of knowledge to gratify a curious mind,
And straight, profuse, jet black locks of hair,
From a caring and comical father who guides me every step of the way,
And a mother who showers me with immense love,
and the vexing but vivacious older brother.
I'm from the bowing down to elders as an indication of respect, and
Taking strolls in the peculiarly quiet, beautiful, tree - lined suburban neighborhood.
From "respect your brother; he is much older than you are,"
And "anything less than an 'A' will not cut it"
I'm from my intelligence and humor which I utilize as a powerful weapon.

I'm from the bland walls of the expansive Mountain View Hospital,
And purple plums along accompanied by sizeable cups of Starbucks coffee,
From the voyage across the glistening ocean to a foreign land,
The two fingers my father severed as a result of a careless injury,
And the commendable occasion of my brother graduating the reputable University of Southern California.

I'm from the unconditional gratitude, blessings, and love,
Which have shaped me into the human being I presently am.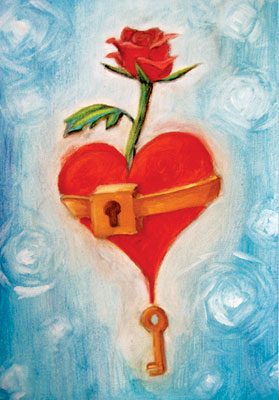 © Louisa L., Pleasanton, CA