First Kiss
June 7, 2017
Frigid and cold,
and I'm not talking about the
breezy October night.
Both of us awkward tweens
stood there just looking at
one another, avoiding eye contact at all costs

Is this ever going to happen?
I wondered because we had
been standing under the white
hot light of the football
stadium for what seemed like an uncomfortable eternity.

OH
MY
GOD,
IT'S HAPPENING!

I screamed internally.
He leaned in and planted one awkward
peck,
like a chicken,
on my inexperienced lips.
So. Awkward.
By the time I was able to comprehend what was happening,
it was over.

Is it wrong to be embarrassed
by your first kiss?
All that hype for a
first kiss?
I want a fricken refund.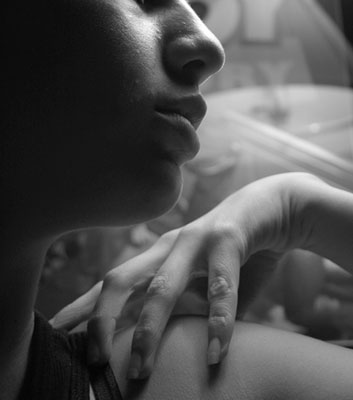 © Rebecca B., Santa Clara, CA