Skyscraper
June 14, 2017
The skyline shone bright,
Reflecting soft sunlight,
Giant skyscraper in the middle,
With great beauty and might.
Surrounded by companions
Of brick, stone, and concrete,
No other posed a threat to its height.
After many years passed by
And many storms tried to topple it,
The intense weathering
Started to win the fight.
The structure seemed to
morph on very windy days,
Cracks started to show
in its corporate walls,
Architectural doubts took flight.
This tower supported many,
Giving jobs to those who
live in its companions.
They say favors are returned
But you can't help a falling tower
There were no favors in sight.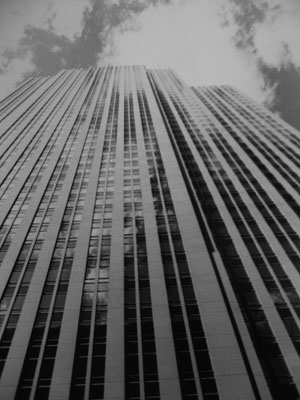 © Aaron B., Eagan, MN