Poem 0516
May 31, 2017
Monet's pond you said
was your favorite.
In Giverny, we sat
by the water lilies.
I held my wooden guitar with my bleeding hand
Carefully plucked the strings of fate
I glanced at you
In desperate need for love
You azured me with short strokes of paint,
And turned away.
You.
Asked me if I've ever loved you.
While stippling a blooming water lily
into my lungs.
I.
Painted in jealous despair,
asked for more love
Squeezed my celeste stomach tight.
You shed a few droplets of zaffre,
And looked away
You.
Asked me if you loved me enough,
holding another withered lily
in your impressionist hand
I.
Looked at my guitar strings one last time
Tears slicing through the bronze strings
Snap.
And pushed you deep into Monet's pond of tears.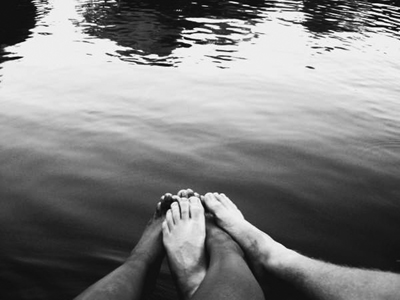 © Michelle W., Ada, MI