1 AM Silence
April 27, 2017
1 AM Silence.
But this silence isn't normal silence
It's cushioned silence.
Silence that fills up the spaces inside my head,
inside my body, leaving me relaxed.
Silence is my home; I stretch out my limbs on the floor of silence
Giddily laughing as the silence seeps into my body.
Until I become the silence.
Until I am completely peaceful.
Until I believe that anything is possible.
Until I am happy.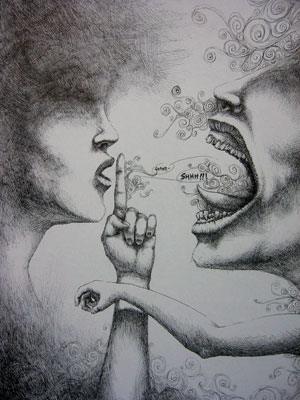 © Andrew M., Apple Valley, MN