Acrylic
May 2, 2017

Behold, upon the triumphal arch d?vo l?c?-
Worn wooden window seals.
Open the curtains,
Sunlight shine on washes of white acrylic,
Highlighting and swirling where it shouldn't.
Brushes do not heed my command,
And the pigments, malodorous.
Not pleasant,
Drawing out shaky lines so ugly that I resent them
Deeply.
Thoughts, no equivalent of creativity.
Designs, mere indications how I fail miserably.
I deceive myself however, with
Hope that art would be kind on me for my endeavor.
Or never.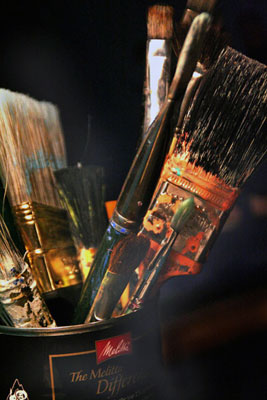 © Marina L., Orlando, FL