Stai Andando
May 2, 2017
I'm going on a trip
to the clouds
above these tangled limbs
& twisted roots—
wilted weeds.
up & up
where it doesn't rain
and the sky is so clear
& the clouds are so white.
pure.
clean.
untarnished.
where people sing songs from
"the sound of music" &
they all have names that just fit with one another
"Merry Christmas! XOXO Michael, Mary, Mark, Madison, and Mikey!"
where voices sound melodic
(like songbirds)—
not sterile or cold.
we're going away aren't we, darling?
up & up, sweetheart.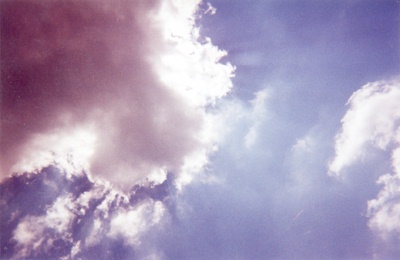 © Kena A., Huntsville, AL