all that shouldn't matter
April 11, 2017
I shouldn't be objectified based on my gender,
I shouldn't be yelled at due to my sexual orientation,
I shouldn't need to suffer any kind of verbal abuse due to my body,
I shouldn't be judged on the color of my non-natural hair because it's nobodies business,
What goes on in this life of mine should only matter to me.
What my life should not contain is a hypocrite that can't find themselves so they take it out on someone who has.
I shouldn't be judged on my fashion,
I shouldn't be judged on the worth of the products I use,
I shouldn't be judged because of wearing makeup one day,
I shouldn't listen to the mutter of people in the halls as I walk by but I do and it goddamn hurts.
The comments of me "trying to hard" shouldn't be of concern to any one of my peers because at least I tried.
I got up today and I tried for god's sake and that's all that matters.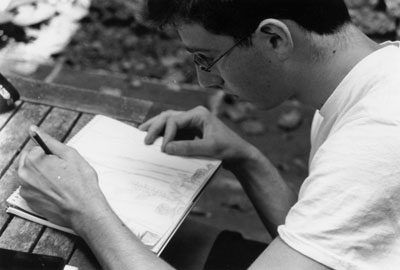 © Kira L., Bethesda, MD