Summer Time
March 30, 2017
Summer Time
It waits for us with a lovely greeting,
With the trees swaying,
Sun shining,
The water rushing,
The children playing,
Oh how I love those summer days.
Long days, short nights nothing but a good time.
Friends, family and everything you could wish for all except enough time.
It slowly seems to slip away like the sun setting above the ocean waters,
So long summer days.
It seems nothing good can last forever.
Everything must come to an end,
But every year it waits for me with the same greeting
Those summer days never dull.
Even as I am older,
I take it all in because I know it won't last forever.
I must seize the opportunity take one extra breath
And just one more smile because it is only temporary.
It slowly seems to fade away.
I see it pass by like a wave rolling across the shore,
So I wave to my passing friend
Goodbye summer time.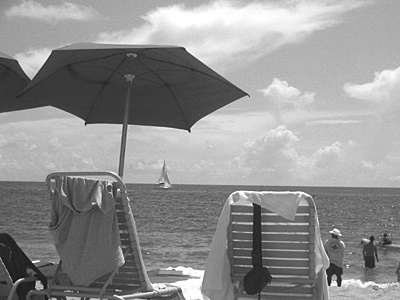 © Emily O., Boynton Beach, FL