Ode to My Bed
March 23, 2017
Comfortable and loving
You're always there
Vacant by day,
Missing the warmth under the blankets.

Darkness moves near
Eyes feel like bricks: heavy,
You wait for me to fill the emptiness.

Going to bed
I feel relaxed
Like a baby sleeping uninterrupted.
Purple fluffy pillows surround me
Like clouds in the sky
Cozy blankets cover me
I feel protected
You're very comfortable as I sleep.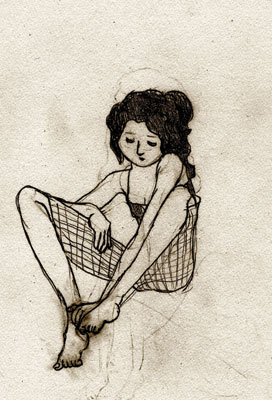 © Samantha W., Albany, NY