The hardest thing in life
March 21, 2017

I've been goin round in circles
Waiting for my for my purpose to come
Then you stepped into the light of my life
And showed me all of the things I was too blind to see
Will you come too me?
Will you be the source of my life?
Would you want to be next to me?Is what i constantly ask.
If I tell you
That you're the most stunning person I've ever seen
What would you do?
Would you stay with me?Or would you just run away?
I cant live without you
But that's why I'm hesitating
Cause if you don't feel the same way
I fear you wouldn't stay
So what should I do?
Should I risk it all?
Take a leap of faith?
Give me a clue
Is what I'm doing
Alright with you
If I had to go away
What would you do?
Would you ask me too stay?
Or celebrate my disappearance?
Even though
These thoughts
Keep on
Lurking
In my mind…
Ill always be by your side.
So please look at me
At least once in a while
I will wait for you.
As long as you need
For you're my lovely
Baby…
LOVE ISNT ALWAYS A LOVELY WALK IN THE PARK ON A SUNNY DAY.SOMETIMES IT CAN BE SAD AND DEPRESSING. BUT WHEN YOU WANT TO BE WITH A PERSON NO MATTER WHAT… ENDERING IT CAN BE EASY, OR WELL, WORTH IT. LOVE IS BEING HAPPY WITH THEM, SAD WITH THEM, AND CARING WITH THEM, EVEN IF ITS HARD…ITS LOVE.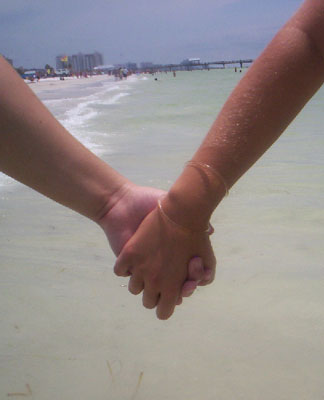 © Belinda H., Palm Harbor, FL