Winning Point
March 3, 2017
"Tweet." the whistle blows for the serve to come over.
She tosses the ball, "Thump."
The ball flies over the net!
The coach was very surprised I bet!
Girls in the stands yell "Bump!"
"Set!"
"Spike!"
We volley back and forth for the final winning point.
The score 24:23,  my team won the first set,
About to win the game.
Back row passes it to the setter,
She sets it to me, SPIKE! for the winning point.
The rush of winning is a roller coaster!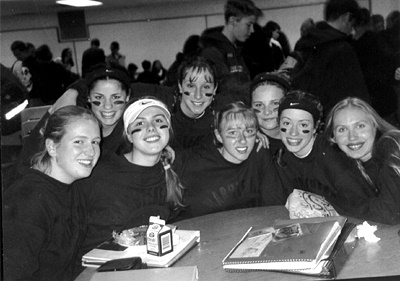 © Heather C., Marblehead, MA