Wesley
February 15, 2017
I used to buy her all she wanted,
And take her anywhere she pleased.
The compliments rolled off my tongue,
With out any effort only ease.
Work was slow so I went home early,
and drove home quick as a surprise.
We were married, happy, and in love surly,
but when I saw what I saw I began to plot her demise.
I found her in bed
With our next door neighbor
As they quickly scrambled to their feet.
I ran to the nightstand and said aloud
Did you really think that you could cheat?
Now this is the sad part I must admit,
that I made her watch him bleed for a bit.
Then I turned my gaze as she ran out the door
And shot her dead, she fell to the floor.
I faced the gun to my head
pulled the trigger
Now I'm dead.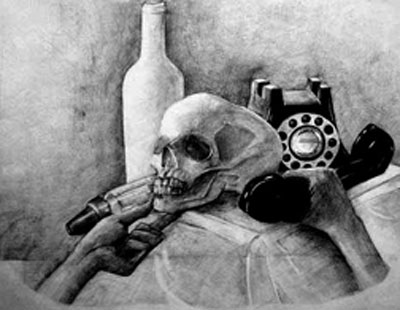 © Xiao H., Naperville, IL