The Dark Empress
February 1, 2017
Welcome newborn soul,
to this dark forlorn world
where pain and death
dominates.
Behold, the Dark Empress
dressed in purple and black regalia,
holding a sword of gold on one hand
and the silver skull on the other
wearing a necklace of amethysts
with wings of a crow
sitting on a throne of bones.
.
She is your guide through life
as your angel and devil
till the ashes of death
giving you wisdom and commands you
when times are peril,
"Here child, take the sword
to slice away the fears
and the skull
to dry away the tears."
When death comes to collect you
you will feel a small cold hand on your shoulder
and hear her gentle voice,
"It's time to go
you must be tired, rest.
You deserve it."
Yet, she is your adjudicator
to judge that either you'll go to
the pits of fire underground
or to the clouds above.
After you breathed your last,
you shall rise like smoke from a dying fire
to ride in a carriage with the Dark Empress
to the place that you will spend
for all eternity.
You past through the school
where children learn and play.
Passing through memories of beaches,
museums, weddings, birthdays,
graduations,holidays and funerals that
send you rivers from your eyes.
You then feel a hand brushing away the tears
and her voice," Don't cry child,
for you have lived each moment
and experienced everything that a person would
and that's the beauty of life."
The carriage then stopped,
you and the Dark Empress
stepped out and see
a divided road.
One road is straight to a place that
had many people on a beach with a lot of fire pits
which seemed a little too good to be true.
The other leads to a rocky parched place, but
there is a paradise, much nicer than the previous one
so far that it seems impossible.
The Empress then said,
"Follow me, child.
I will show you the way."
You, loyal as a dog to its master,
followed her into where you will stay for
eternity.
Where do you go?
It's will be what the Dark Empress saw in your life
which is by the choices you make.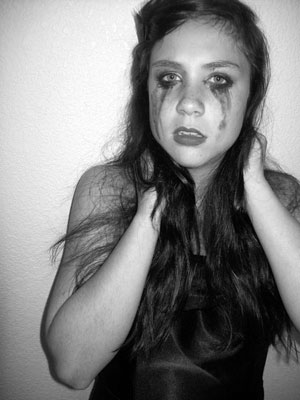 © Tiana D., Monument, CO