A Creation Like No Other
December 17, 2016
Swishing furiously through pond water
With hair like those of a wild horse's
Its colours vivid and dazzling
Contained in the alien structure of an ancient kingdom
Its life is but brief,
Though its relatives have been witness
To a billion years of change and evolution
And hide secrets beyond the understanding of the wisest.
Its haunts range from extreme to ordinary
With no habitat unexplored
But the presence of this subtle creature
Our ordinary senses can't detect
It speaks to you without words
Moves without sound
Its expression none can decipher-
A mixture of surreal, serene and empty
Well, we trace our origin to it
This statement comes as a surprise
Though upon contemplation
You'll know why
It's not a creature from a fantasy book
And this poem isn't fiction
For this wonderful life form is none other than
The ubiquitous, familiar protistan.
This will certify that the above work is completely original.
Cherub Singh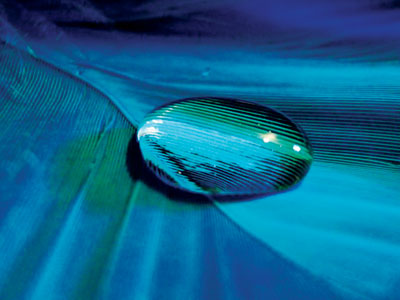 © Hui Y., Potsdam, NY