Colors
October 11, 2016
Red,
she bites her scarlet lip
when no one's watching,
and when they are,
she sneers
and turns her head away.
with nails perfectly done
and insults perfectly said,
"she's rebellious", they say,
and she walks on with a swagger.
Orange,
he always pats down his hair,
and glances nervously
at everyone else.
pushing glasses up his nose,
and inhaling all their insults
he stumbles in his step.
only some notice
that he forgets
to exhale.
Yellow,
a daisy tucked behind one ear,
she dances to her own beat.
smile on her lips
eyes always sparkling,
the world
is her notebook.
Green,
arms crossed and dark eyes glaring,
he speaks in mutters,
if ever.
watching them,
and looking down at himself,
nostalgia?
he doesn't know the definition.
Blue,
beanie pulled over her forehead,
only a couple of curls peeking through.
she looks at the world
with big,
timid eyes,
and lingers by the edge.
she asks,
but never answers.
Purple,
hands on her hips
with an optimistic grin
never hesitant, she's daring.
they look on,
impressed,
but not willing to say so.
she's full of big dreams, wishes, and hopes,
no worries in her open heart.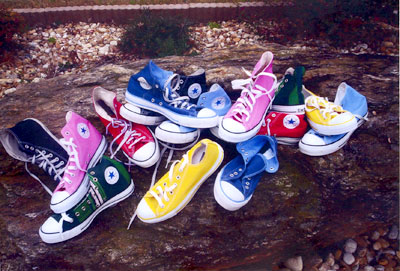 © Leandra L., Stockbridge, GA