my dad and three brothers and i are like a wheel barrel
September 12, 2016
MY DAD IS THE LEGS AND HANDLES BECAUSE HE KEEPS US UP AND ALL TOGETHER, HE ALSO IS THE HANDLES TEACHING US IN THE RIGHT DIRECTION.
MY BROTHER LANCE IS THE WHEELS KEEPING US GOING, BECAUSE HE IS HYPE.
MY BROTHER ALEX IS THE BARREL KEEPING US UP NO MATTER WHAT.
MY BROTHER DOMANIC IS THE MULCH NOT CARING HOW HE LOOKS.
I'M THE PITCHFORK KEEPING THE SPEED PITCHFORK BY PITCHFORK OF MULCH AND NOT STOPPING OR GIVING UP.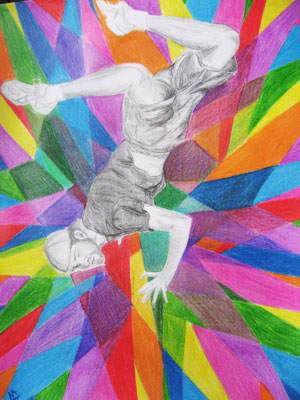 © Carollynn G., Hawthorne, NY