he was...
August 19, 2016
The beautiful beautiful damaged boy
The freckles
The scarlet lips
The green eyes. Or were they blue? Or grey? Or chocolate?
The lopsided grin reserved only for his beautiful beautiful damaged girl
He was everything and he was nothing.
He was the sun and moon and earth and stars and all those beings too grandiose, too complex, to imagine.
He was a mirage in the desert, the shimmering apparition of your aspirations and your craving for something to love
His light was incandescent splendor and his dark was a debilitating shadow
He was a walking metaphor, a breathing antonym, a myth with a pulse
Une belle reve, a beautiful dream. He was so wonderful, why not describe him in french?
Haunting the pathways of your brain and the corridors of your heart, he was a recurring nightmare
He was there but he wasn't.
He was the man of your dreams, what you needed, what you wanted, what you deserved.
He was everything and he was nothing.
He wasn't real.
He never was, was he?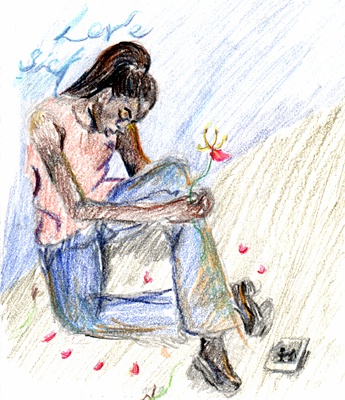 © Sherell B., Philadelphia, PA