Blissful
August 9, 2016
Pastel purples
Laid across chalk blue lines,
Suspended in white nothingness,
But perfectly designed.
Dotted with soft hickory,
But speckled in pale coral
That floats above a mantelpiece
Of nothingness.
Puffy clouds give lazy silence
To bright and airy space —
Not so much a room, not a scene,
But an open, blank slate.
Reserved for quiet sun dances
And childish skipping,
Echoed with laughter and kisses
And butterscotch smiling.
A nothingness for all things fuzzy,
Where tiny feet bounce on cotton balls,
And nothing amounts to everything,
Because peace,
My friend,
Is never really nothing,
After all.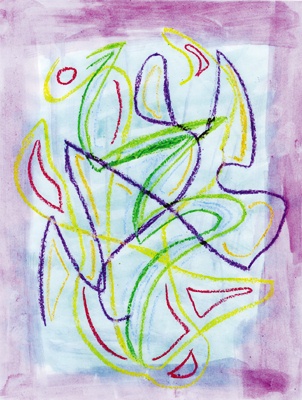 © Annie P., Milford, CT