She Told Me Over Breakfast
MAG
February 13, 2016
I
Homemade raspberry-eyed jam
Coffee-stained memories
of running through the apple trees,
And the possibility of a haircut.
II
Rubber boots peek round the corner
watching for a five-cent tomato fatboy.
The grapefruit sun
was split in two
so that we could share the pink flesh,
Our white hands dripping juice.
III
Ask James what his mom cooks;
he says "toast."
Ladybug watches
the apple-cider laughter
from under the cutting board.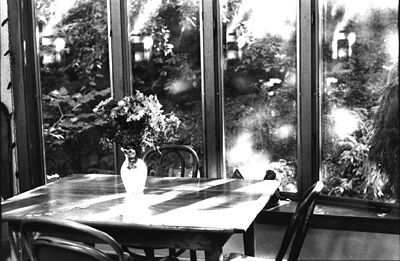 © Bree C. Marblehead, MA