Numb.
February 12, 2016


I feel numb. Like, I'm standing on a cliff and about to fall into the pit of depressed and anxious thoughts.On those days, my body and soul are shocked into numbness. It's like I'm a ghost. I'm just floating and waiting 'till I don't feel like this anymore and wondering,
"Did I ever not feel like this? Is this reality and my life a dream?"
Those days how I yearn to feel something. Anything. And sometimes I do.Though it's sadness pulling me down into its pit, it's something. And though it's anxious thoughts crowding my mind, it's something.
The worst is I can't do anything. I can't stop my mind running away with itself. I don't want to try and convince myself that one day it won't be as bad. One day…
One day… 
One day is too far for me to reach anymore.
I'm exhausted and stepping off the edge into the pit. It's so dark, it's pitch black. Now i'm sure i'm just floating in midair.
Here is where i'm suppose to be. So, instead of fighting it…
I just let go.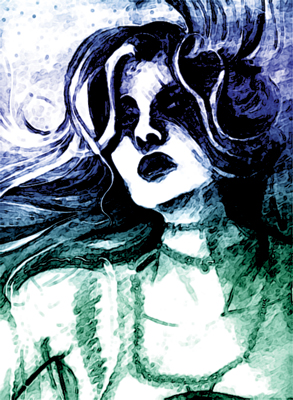 © Sindi J., Westminster, MD