Without A Goodbye
January 13, 2016
We have always been friends, for as long as I can remember. Nothing could ever have ripped us appart. Absolutly nothing. Not even the biggest fight we could possibly have. We were just like sisters; we knew each other so well, it was scary, and we had a very special bond.
We liked a lot of the same things, did most of the same things, and hung out whenever possible. We always waited for each other at our lockers at school. When we talked, we never ran out of things to say. We never left each others side.
Until something strange happened. You stopped coming to school.
You left without a goodbye
Days, weeks, and even months past, and I didn't hear from you. No emails, no phonecalls, not even a single text. I was very worried. I did not know what to do.
You left without a goodbye
It has been 8 months since your disappearanance, and I have been slowly moving on, working through the ache in my heart. It has been tough. Fun things don't seem fun anymore, all the ecstatic songs makes me weep, and seeing other friends together reminds me of the two of us.
I still wonder what happened to you. Wherever you are, I hope you are safe, and that I am one of the things you think about the most.
You left without a goodbye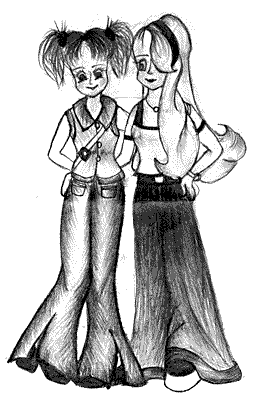 © Na L., Flushing, NY