defiance
MAG
December 2, 2015
listen, i need to be heard,
listen, i swear, it's not absurd.
i speak and you look,
your eyes, i watch as they stare,
but they do not see,
they judge and they glare.
and i sit, and i watch, as they morph and
they change,
i watch as they bloom, as they blossom like petals on flowers,
i watch as they dry, and shrivel, as they slit and they bitter.
as they swell,
your eyes, so they fill, as they pool
like thunder, loud, they threaten in rain,
like waves in a storm they tumble and crash.
i watch as they harden, i watch as they widen,
like black holes they consume,
i watch as they devour, like starved vultures, i sense their rabid hunger,
you stand and you gauge every movement
you catch,
every corner is calculated,
your eyes are fixed,
but they move like sand, like snakes they slither,
they wait, and they still,
they sense, they taste
though your mouth doesn't move, you speak
you challenge,
your eyes hold defiance.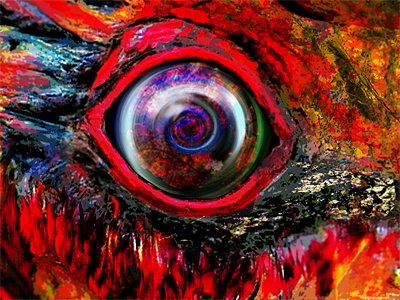 © Tom M., Philadelphia, PA