Abeyant Ants
MAG
July 28, 2015
In the room there's
chattering noise.
Spread across the floor
there's scattered toys.
Against the window there's
pounding rain
pleading to be let in.
Along the desks,
all lined in rows, there are
ignorant kids.
Outside the room
there's trees,
bending forcefully
as the wind breaks their backs
and commands them to bow.
Along the grass,
ants and insects dance,
until they're smushed
by feet.
On top of the flowers,
bees
buzz
for hours
in search of something sweet.
Beyond the ozone layer
infinite galaxies stare
at the creatures that roam about.
And I stand here
composed with doubt, not knowing
what to do,
not knowing how.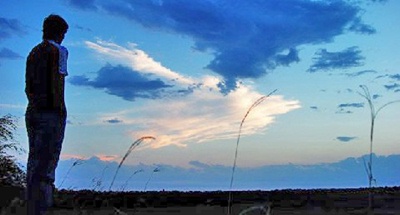 © Stefanie K., Katy, TX