Melancholy Muse
MAG
May 21, 2015
They say that the best writers are sad
They say that melancholy fuels art
That tears ink the best poetry
That gloom has unabashed beauty
I can't find myself in stories of sadness
I don't cry sweet sounds of prose
Or have scars of a faded past.
I write for the blank sides
At the edges of words.
I write for freedom and joy
I write for the sake of storytelling
And for the gaps between stories
For soft light and tulips.
I write for the hope that someday
Young people will not need to look
for sadness
To fuel creativity.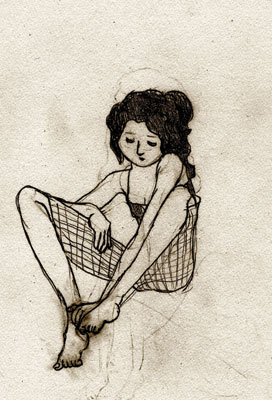 © Samantha W., Albany, NY