Jackson, Nebraska
MAG
March 25, 2015
Mia's lying back on the couch, clutching the brocade pillows like rosaries.
The air in the room is stale from cigarette smoke and not talking, so
I offer her water, but she says she's afraid of salmonella.
Everything scares her nowadays.
Face smooth with sweat, lips parted in agony, she looks like a real madonna
in our holy rental room of the Motel 8.
When she falls asleep
I press my ear against her stomach
and in the almost-silence I can hear the thumping of a heart
but it could just be the sound of footsteps
running toward us in the hallway outside.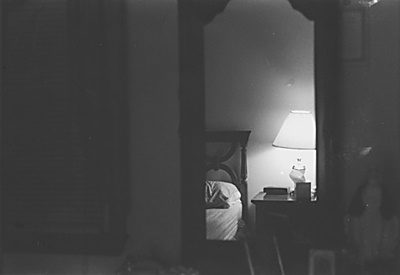 © Stefanie G., Norwalk, CT