Sickled Souls
MAG
March 9, 2015
The light blinds
from the painted opinions
hanging with faces
already formed.
A perfect point
could not change
their flexed eyes.
As I break through
the draping evergreen
my posture glistens.
My long limbs
skim the sequins
maybe the escaping sparkles
will glimmer the distant views.
But no sparkle of mine
could twinkle in their
glacial hearts.
Their eyes only see
a low arabesque,
as I lift well above my hips
and the rungs of my spine crunch.
What sickled souls they have,
bent forever.
Twisting my legs
toes arms fingers.
Mangling me
in their frozen
distorted minds.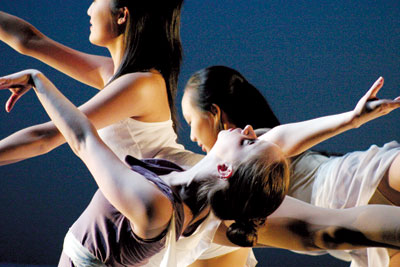 © Josiah T., Allen, TX