Identity Free
MAG
January 25, 2015
A piece of paper
crumpled, torn, aged by the chaos of society
whittled to the shape of a man as soon as he gives his Legos
to his brother.
Dropped in a puddle
and stomped on, beaten
into conformity by the footprint and rains
of a bustling world.
Wrinkled and ripped at the edges
tire marks through the center.
The original font
no
longer
legible.
An unsustainable lifestyle scorched
the potential
originality
from this paper boy.
Even the bleeding ink
is washed away
leaving an expanse
of tar-yellowed
blankness.
This paper piece is insignificant without
the words that make it hop.
Fibers pulled apart like heartstrings,
the descriptor "paper"
easily traded for "rubbish" or "scrap."
Pressed in the corner where the pavement meets the curb
is a purposeless piece of paper
that deserves to be readable;
that
deserves
to
be
read.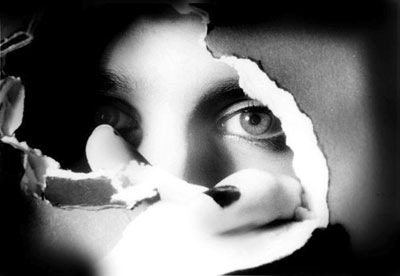 © Tabatha B., Peoria, IL