The Definition of Losing Yourself
MAG
November 25, 2014
Thumbprint bruises pressed under his eyes.
Words make their way up his throat,
Stifling little white lies.
Cracked lips frame pictures of happy smiles,
Hung in bedrooms and hallways
And shown to family and friends.
Shaky hands smooth calluses down like the corners of wrinkled sheets.
Blue veins crisscross like rivers under cloud-colored skin, with bones like mountains rising up under his wrists and hips.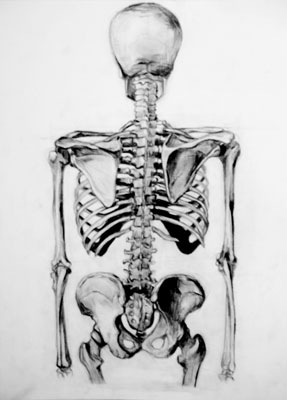 © Nina G., Nashville, TN