a dark wood
MAG
October 15, 2014
my heart, a dark wood, leaves tapering
to the windshield as the breath is milked
out of me. the trees are planted in their
mothering earth, ears to the floor and
wide awake. my body, a planet, such a
small thing in such a great, big machine –
the sky is warm and sleeping today,
eyelids bowing coyly as the sun
romances the dust. i asked the space
to fill me but it kept quiet. sailing beneath
the boughs i suddenly knew why –
i was startled into being today by the
swaddling flame.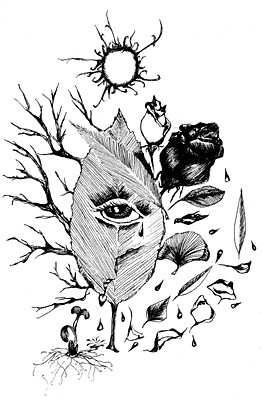 © Cara L., Cheney, WA