Fire and Ice
MAG
September 19, 2014
I guess the only time I hated
you was when I needed you to love me. And I guess I'm kind of cold, I wish you could feel the winter in my bones.
Because it aches.
Fire and ice are two opposite things and both of them can over power each other when given enough strength.
Like when two people fall in love and I'd hate to make this about love because poetry is something too beautiful to ruin with love, it might not make sense to you.
Just like I never made sense to you.
But I won't make this about me because poetry is too beautiful to ruin with self titled autobiographies.
You know you're the reason I can't listen to the same songs I used to and you're the reason I can't look at myself the way that I used to. Because the way you said beautiful wasn't beautiful. Because after two months you got tired of saying it.
And I know I'm making it about love again but I wish you could feel the winter in my bones. It was winter when you decided, maybe you loved me again. And it was summer when you realized, maybe you never loved me at all.
So maybe I should be lucky I got one season.
Maybe you were just lonely.
Maybe your fire needed some of my ice.
Maybe your ego needed some of my pride because for some reason you thought I had so much of it.
And maybe this poem isn't any good, but maybe you weren't any good.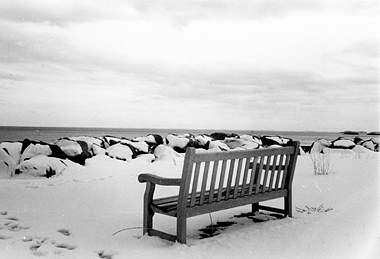 © Jen B., Marblehead, MA