For Him.
July 31, 2014
So, I'm really sort of nervous,
I haven't done this before;
And I don't know where to start.
It's not really something that...
You...
Would expect me to do;
Even if I told you I was going to.
But a love letter?
Really?
That's what I choose?
It's so...
Oh, what's the word I'm looking for?
Cliche.
And a poem at that.
But even though it's something impersonal,
No thought about doing something more creative,
It's completely personal.
Because I'm pouring my heart out to you.
I've never done this before.
Am I really repeating things now?
I've hid behind so many masks,
That when I write...
Is it a lie?
An illusion?
This isn't.
To strong to be anything,
Except...
Love.
Should I bring up...
Joy,
Peace,
Forbearance,
Kindness,
Goodness,
Faithfulness,
Gentleness,
Self-Control?
Against such things there is no law.
Am I really quoting things now?
Love is awesome.
And,
I hope you agree.
And as I peak out from behind my mask,
I hope you recognize me.
As I recognize you.
And in the event that you don't like this.
Which might be the case.
Or me...
Crumple this up.
Throw it away.
Keep the feeling.
And know I'll be there.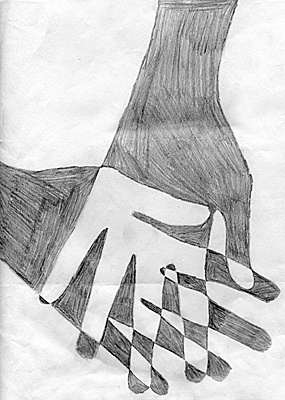 © Warlito B., Tamuning, GU