Fifteen steps
MAG
June 21, 2014
Fifteen steps from
the splintering red front door
slouched at my back,
only wind can come
to disrupt the newfound silence
and blanket its body on nothing more
than a tuft of weathered grass
and a sunburnt daffodil clump.

I rest my burdened feet
where the sidewalk and angel bed
cohabitate, encroaching over each other,
where concrete
warms a chilled heart, my own,
and the ground where it's buried and spread
to keep my best friend company,
my first dog, Lucky.

Hide me under the leaves
of the ripened dogwood tree
that shrouds this grave.
These darkness thieves
taught the
younger me –
I am merely a bullet full of ashes
plummeting to burning ground.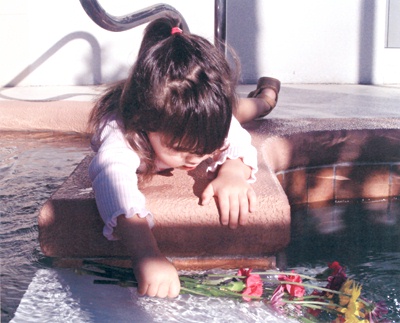 © Courtney C., Palm Coast, FL