Alone
June 4, 2014
I watched you walk past, with a small smile on your face
That smile of happiness that made me want to cry.
As you walk past, realization hits me.
When all of you leave,
I will be completely alone.
Nobody to make my day better,
Nobody for me to hug,
For as long as I can,
Without it being strange.
I know you're going to have fun,
That you're grown up now,
That you get to try out life as an adult now,
But what about me now?
I'm lost.
I'm crying,
I'm alone,
And although I'm used to it,
I wish I wasn't.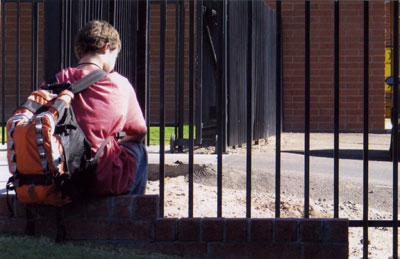 © Molly L., Phoenix, AZ