Literally
March 25, 2014
She is the cheapest of words:
Strutting down the high school hallways,
High heels and low shirts.
This month's boyfriend at her side,
This week's posse huddled around her.

Oh, it feels so long ago
When she took notes and wore cardigans
And read for pleasure under warm blankets.
She was intelligent,
She meant something.

Alas, no more.
She lets herself be used and abused.
Pushed into sentences that she doesn't belong in,
But convincing herself it is the right thing.
She has forgotten what she means
And so has everyone else

Like, literally.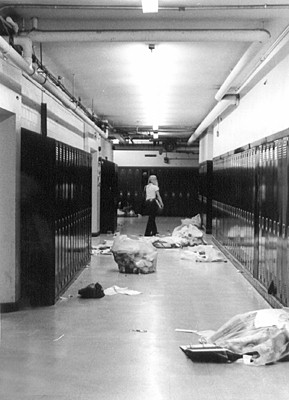 © Halsey S., Marblehead, MA