Yet I Thirst
MAG
March 18, 2014
[Gaunt and decaying], I nestle
In soft folds of darkness. Sunlight suffocates
These withered lungs, so I swallow
Enough night [to drown in].

[Yet]
I thirst for your vibrant soul, for
Your dreams like powdered sugar,
For the velvet moon hidden
In your eyes, and the soft
Exhale
Of your love –

I search the constellations
[For you]
For your infinite calm
So that I
[I am
a storm]
May drink the summer you
Breathed into my veins, the
Fragmented roses beneath your
Skin, [Taste] the blood
Of your wounded
Recesses –

[A barbed tongue
nonetheless]

To love, with my body
What my heart could not.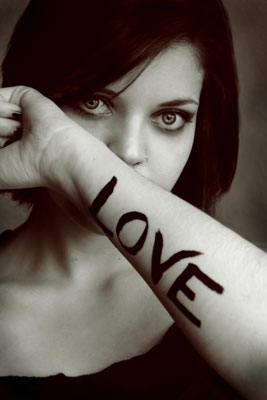 © Michelle B., Blairsville, GA