Valerian
MAG
March 14, 2014
The night is clear and the moon has
a lot to say tonight. The stars, in their
incandescent chatter, turn softly in
the dark water, arms reaching for
each other. My fingers reach for
the palm fronds, watch their backs
arch in the tangerine dawn. My
world of dreams – cradled in
moonlight as the fireflies sleep.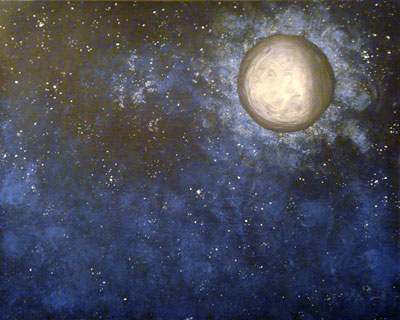 © Allison H., Vancouver, WA